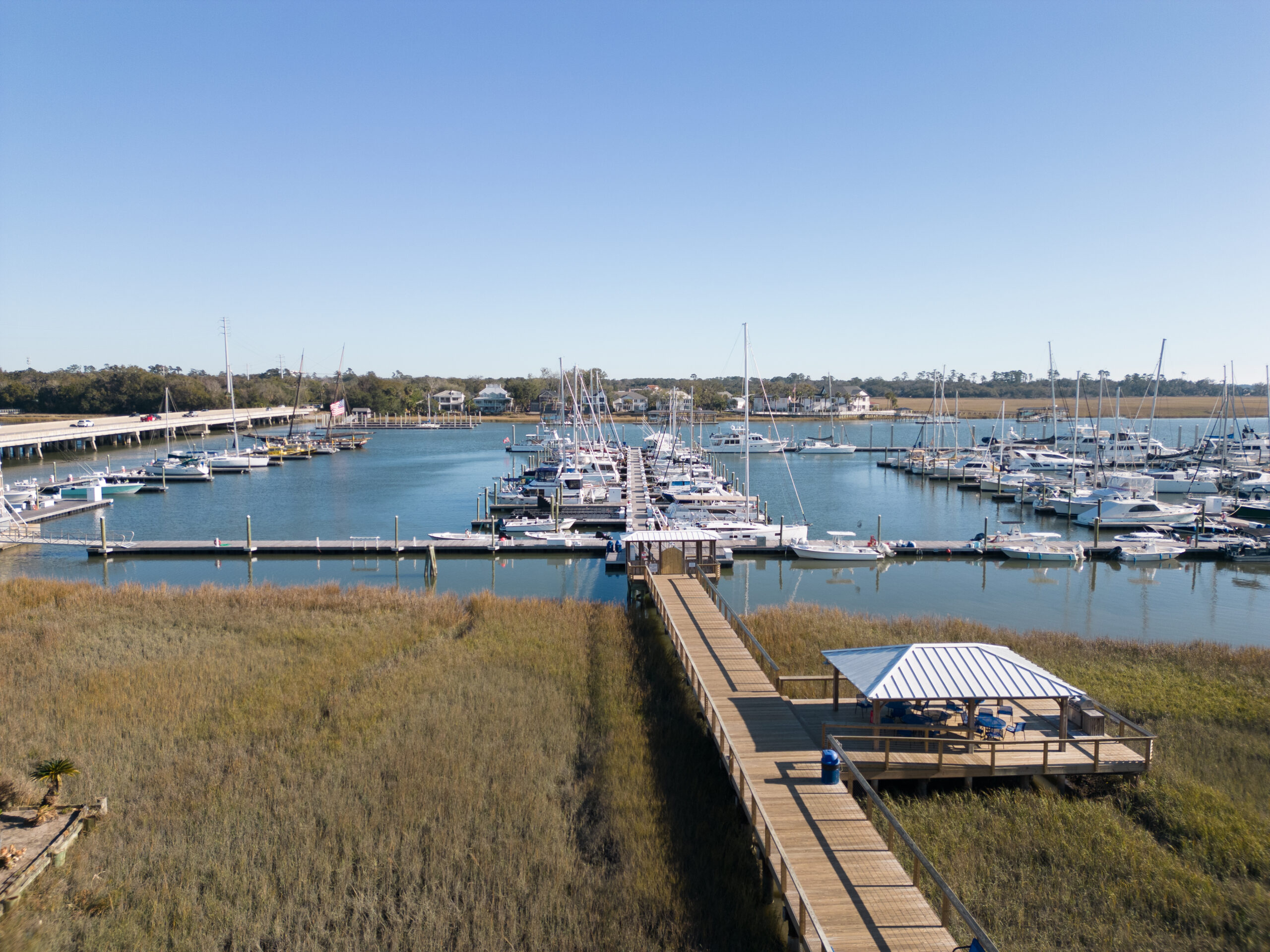 Things To Do On Saint Simons Island
Dining
Breakfast, Lunch & Coffee:
Boulevard Cafe
Delicious Stop for Gourmet Lunch Sandwiches and great muffins & super sweets
Mallery Street Cafe
408 Mallery St, St Simons, GA 31522
(912) 634-7772
Quick and yummy Village Location
Sandcastle Cafe
117 Mallery St, St Simons Island, GA 31522
(912) 638-8883
Super Breakfast Buffet
Sweet Mama's
1627 Frederica Rd,St Simons, GA 31522
(912) 634-6022
Also a second location in Winn Dixie Shopping Center – The Local's Favorite.
Lunch & Dinner:
Brogen's
Great for a burger with a view of the Pier
Bonefish Grill
Voted "Best Appetizer" and "Best Specialty Cocktails" by Elegant Island Living Magazine and "Best Seafood" at Taste of Glynn
Bubba Garcias
"Kick back, chat, drink a margarita or five, eat some good food and enjoy life"
Catch 228
228 Redfern Village, Saint Simons Island, GA
The best oysters on the island
Crabdaddy's
Famous for shrimp & grits and bread pudding. Very good local grilled fish.
Fancy Q
The place for sushi on St Simons
4th of May
Gotta check out their daily specials. Right in the village.
Gnat's Landing
Famous for meeting locals. Sit at the bar. Crazy good salads.
J Mac's
Great food, great atmosphere
Sal's
Best New York Style pizza on the Island
Southern Soul BBQ
Featured on The Food Network's Diners, Drive Ins & Dives, TLCs Pit Masters and countless other National Shows. Hometown Boys Smokin' Hometown BBQ
Tramici
Perfect spot to enjoy some Upscale Italian before a movie
Night Life
Village & Pier Area (Off Ocean Blvd):
Redfern Village (Off Frederica Rd):
Catch 228
228 Redfern Village, Saint Simons Island, GA
The best oysters on the island
Other Spots:
Ziggy's (in Winn Dixie Shopping Center next to Bonefish)
Nearby Sightseeing:
Activities:
Other Activities:
You can pick up a HIGH TIDES GUIDE at many local restaurants and retailers to get more information when you are in town or click on this link to the HIGH TIDES GUIDE now: http://www.stsimonsguide.com/.
We would be happy to answer any specific questions you may have, so feel free to call 404-376-0006!
The Beach
St. Simons Island has glorious beaches that can stretch out for hundreds of yards. At low tide you can traverse the island and never leave the sand. East Beach has accessible beaches all the time. Head towards the Coast Guard Station if you need a beach fix during high tide.
Neptune Pool
Is wonderful and within 5-7 minutes walking distance from our condo… Open 7 days a week 1pm – 8pm from Memorial Day through Labor Day. General admission $7.00 per day (children under 3 free with paid adult). Concession stand on site. Swimming lessons are available. More info available at: http://www.glynncounty.org/index.aspx?NID=1058
Golf
If not for the beach, golf would be king on St. Simons Island and the surrounding area. We have four golf clubs on the island, 2 of which are open to the public. Sea Palms at 800-841-6268 or 912-638-3351: www.seapalms.com or The King & Prince at 800-342-0212 or 912-634-0255: Or see a list of other public-access courses under the Golf tab on this General SSI Info link…http://www.explorestsimonsisland.com/ Mini Putt is also available at Neptune Park, located at the pier.
Bicycles
This is one of our favorite activities. You can cruise along miles of bike paths under the shade of live oaks all through the village or go as far as Christ Church, a historical local landmark. Bikes can be rented in a 5-minute stroll from our condo at Beachcomber Buggies/Wheel Fun Rentals @ 541 Ocean Blvd. in the Village. Call 912-634-0606 or click here for more info: http://www.wheelfunrentals.com/listlocations/42
Horseback Riding
Trotting on horseback on the beach at sunset is a beautiful thing! Beginners or experienced riders can trot or ramble along island trails or on the beaches or take a tour on a buggy ride. Call for Reservations at 912-635-9500 or click on this site for more info or to contact:http://www.threeoakscarriageandtrail.com/.
Best Fresh Seafood
The nearby City Market in Brunswick has fresh seafood daily. It is located at 1508 Gloucester St. 31520; phone 912-265-4430. "Sea" more on them at: http://www.citymarketseafood.com/. The shrimp boats you see off our beach supply the shrimp to City Market!!
Fishing
You can stroll into the village and get your rod and bait at St. Simons Bait and Tackle and simply toss in a line at the pier or check with them at 912-634-1888 for some good local suggestions. See some shots of folks at the shop and near the pier at: http://www.ssibaitshop.webs.com/ Or you call direct to charter a boat for in-shore or off-shore fishing… call Coastal Georgia Charter Fishing at 912-230-7429 or Jaybird Fishing Charters at 912-230-2473.
Other places to visit on the island
Fort Frederica, St. Simons Light House and Christ Church, built in 1736, 1807 and the 1700s, respectively, these island treasures provide an historical perspective of colonial and Civil War era Georgia. Bloody Marsh is also a "must see" for history buffs!
Just a short drive away
Jekyll Island was once the home to the "cottages" of Rockefeller, Vanderbilt and Morgan. Many of these are still available for view in the historic district. It is a short drive and a beautiful place to visit.
Again… general info on many topics is available by category at: http://www.explorestsimonsisland.com/
We hope you get a chance to do some of the suggestions listed above but we know that even if you just do nothing, you'll still fall in love with St. Simons. …Enjoy! -Covenant Property Management